Owner and Managing director : Mr. David Castel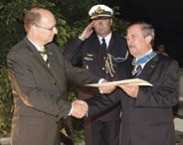 Second generation in the agency with four decades of experience in the shipping industry.
Holds MSc in Industrial and Management engineering from the Technion, Israel's most respected engineering University.
Acts as the honorary consul of Sweden in Haifa and the North.
since 1989, a role previously done by his late father, Mr. Shlomo Castel.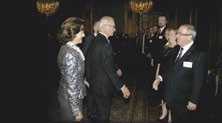 H.M. the King of Sweden Carl XVI Gustaf on 7 Febraury 2006 awarded the insignia of Commander of the Royal Order of the Polar Star to Mr. David Castel, Consul of Sweden in Haifa.
The Royal Order of the Polar Star is awarded to non-Swedish nationals in recognition of personal services to Sweden or for the promotion of Swedish interests.
President of the Chamber of commerce and industry of Haifa and the north.
Member of the board of the Chamber of shipping and head of the finance committee.
-Major (retired) in the IDF armored corps.
---
General Manager: Mr. Gil Castel, Adv.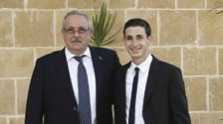 Third generation in the agency.
Holds L.L.B in Law and B.A in business management.
Attorney at law, prior to joining the agency, Gil worked at one of Israel's most respected law firms where he practiced mainly Maritime law.
Served in a Special Forces unit in the IDF between 2003-2006.